Gaming laptops are known to be rather expensive, but that does not mean that you must break the bank in order to get your hands on a decent one. If you are on a budget, all you need to do is manage your expectations. Here we have top gaming laptops under 1000.
As long as your gaming needs are reasonable, you should be able to find the right laptop. To save you the trouble of doing some savvy shopping, here are some of the top gaming laptops under 1000 dollars that should be affordable enough for you and your wallet.
1. ASUS N550JV-DB71 ($999)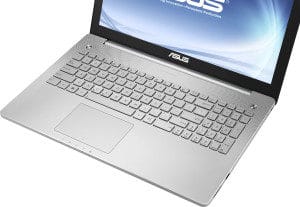 If you are alright with a 15.6-inch laptop that is a bit heavier, then you might like the ASUS N550JV-DB71. Its 1080p display and GeForce GT 750M graphics card will offer a crisp and vibrant gaming experience.
Specs: 1TB HDD, 8GB memory, Full HD 1920 x 1080 displa Intel Core i7 CPU
NVIDIA GeForce GT 750M