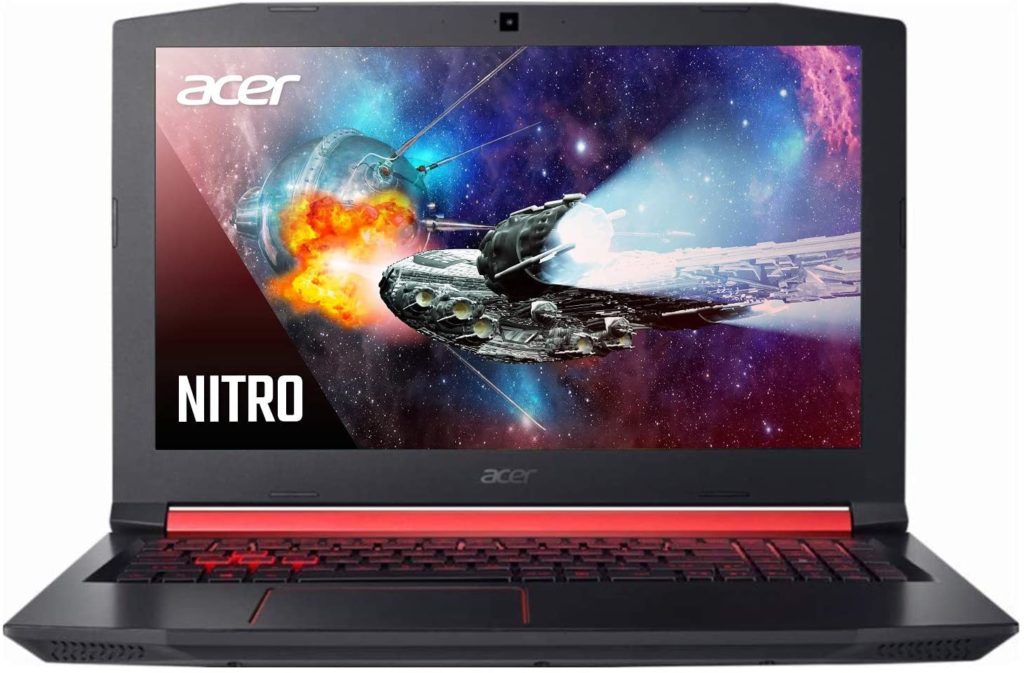 Acer Nitro 5 is a gaming laptop with a 9th Gen i5 CPU, a sleek design, and GTX 1650 that is fully capable at a reasonable price. This is what makes the laptop a delight for casual gamers. The laptop does not heat up easily, even as you play. It comes with solid gaming performance, many ports, and is available at a price that most can afford. This is what makes this laptop a laptop of choice, especially over competitors that tend to be a bit on the pricey side. The laptop is available at under 1000 dollars, which is quite affordable compared to others. 
The laptop comes with a RAM of 8GB that you can upgrade to 32GB. It also comes with 512 GB PCle SSD and room for another 2.5 inch SSD, or if you want, a hard drive. It has a kit and cable for the upgrade. It boasts a full-HD 1920×1080 display and GeForce GTX 650 graphics. The chassis has angular edges and bold colors.
Product overview
The Nitro 5 design is not unique to the Acer Nitro 5 laptop alone. There are many other red and black, angular gaming laptops. The laptop has a rather futuristic aesthetic and is chunky in design. It is housed with a matte-black exterior and a brushed texture good. The hinge is crimson red contrasting with the grill, which is dark webbed. This makes the laptop have a premium look, which is a welcome change from the different laptops from the same brand. Usually, Acer users a silver logo. On this one, though, the logo is replaced by a black metal reflective and glimmers where there is light.
When you lift the hood, you see the cut corners. This is part of the design at the bottom and top of the laptop.… Read the rest