Gaming laptops are known to be rather expensive, but that does not mean that you must break the bank in order to get your hands on a decent one. If you are on a budget, all you need to do is manage your expectations. Here we have top gaming laptops under 1000.
As long as your gaming needs are reasonable, you should be able to find the right laptop. To save you the trouble of doing some savvy shopping, here are some of the top gaming laptops under 1000 dollars that should be affordable enough for you and your wallet.
1. ASUS N550JV-DB71 ($999)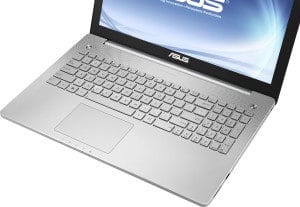 If you are alright with a 15.6-inch laptop that is a bit heavier, then you might like the ASUS N550JV-DB71. Its 1080p display and GeForce GT 750M graphics card will offer a crisp and vibrant gaming experience.
Specs: 1TB HDD, 8GB memory, Full HD 1920 x 1080 displa Intel Core i7 CPU
NVIDIA GeForce GT 750M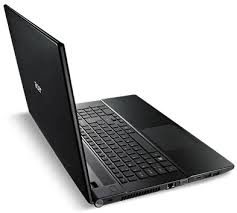 The all black Acer Aspire V3-772G-9402 is similar to other 17.3-inch screen Acer laptops, it comes equipped with an i7 processor, a NVIDIA GeForce GTX 760M graphics card and a 1920 x 1080 LCD display. This laptop might not be fit for heavy duty gaming, but will do justice to any conservative gaming needs.
Specs: Intel Core i7 2.2 GHz processor
500GB hard drive & 12GB RAM
3. Lenovo Z710 ($899.99)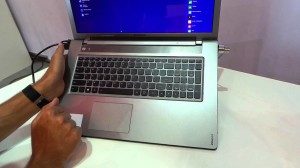 The Z710 from Lenovo comes with a 1080p 17.3-inch LED display and a sturdy enough build quality. It may not have an aesthetic panache, but if you are a fiscally conservative gamer, then its features are likely to please you.
Specs: 1TB hard drive & 8GB RAM Intel HD Graphics 4600
Intel Core i7-4700MQp 2.40GHz Processor
4. Lenovo IdeaPad Y510p ($899.00)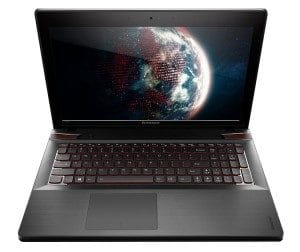 Lenovo's IdeaPad Y510p certainly belongs on this list, considering its crisp 1090p display, a new Core i7 processor, and its sophisticated form factor. Not only is this gaming laptop under a grand, it also has just the right specs, and is a solid choice.
Specs: Intel Core i7 2.4 GHz processor NVIDIA GeForce GT750M graphics card
8GB RAM
5. ASUS X550LB-NH52 ($679.99)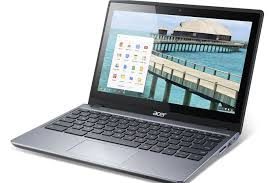 If you do not intend to go too hard on your gaming laptop, then the ASUS X550LB-NH52 might be just about right for you. As long as your gaming habits do not push the hardware, this gaming laptop has its merits, and it is also the cheapest on this list.
Specs: Intel Core i5 4200U 1.60GHz processor 750GB HDD & 8GB Memory NVIDIA GeForce GT 740M
1366 x 768 display
Indeed, there is a lot that defines a gaming laptop. However, since your choices are probably limited because of budget somewhere near $1000, so one of the above gaming laptops under 1000 dollars should be fit for your gaming needs.
Laptops are great, they are incredibly versatile and you can take your gaming anywhere. After searching all great depths of the internet in search of the ultimate deals possible we've picked out three of the best laptops that will provide you with the best gaming specs possible for your money, all under $1000.
MSI GE70 Apache Pro-681 17.3-inch
The GE70 Apache Pro-681 is the latest and greatest in MSI's GE Series of large screen gaming laptops. It features a 17.3-inch Full HD IPS screen with all the best viewing angles and offers outstanding sound with its Dynaudio premium speakers, bringing your games to life.
With a powerful Intel Core i7 processor, plenty of RAM and a NVIDIA GTX 960M graphics, this laptop has all the modern features for today's gaming. It boasts 2.5 times quicker performance than previous generation mid-range gaming laptops equipped with GTX 660M chips.
It features a SteelSeries keyboard, which is designed for all you gamers. Unlike its competitors, it doesn't include an extra SSD storage on top of the regular 1TB hard drive, which is supposed to advance startup and loading times.
Priced at $999
NVIDIA GeForce GTX 960M 2GB
Intel Core i7 4720HQ (2.60GHz)
12GB Memory 1TB HDD
17.3″ 1920 x 1080
Windows 8.1 64-Bit
16.46″ x 10.61″ x 1.54″ 6.6 lbs.
Its review score from customers is an average of 82/100 and averages 4.2 stars on Amazon
More…
Alienwares base model laptops used to cost several thousands of dollars, but now to make it more competitive it has shifted to the mid-range market. Alienware has introduced a new 13-inch model, the ANW13-2273SLV.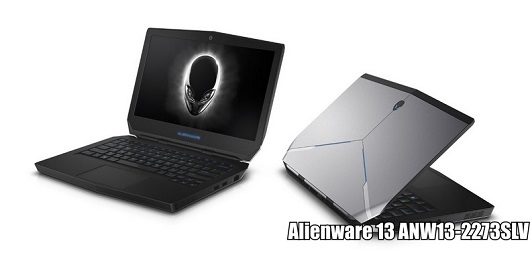 The Alienware 13 has a great silver lid which contains carbon fiber mixed plastic – which isn't the same cheap material you see on other gaming laptops. With an Intel Core i5-4210U processor, 8GB RAM and GTX 860M graphics, it has just enough energy and power for gaming at medium to high settings on most modern titles. Other features are the excellent Klipsch speakers and smooth keyboard with customizable lighting effects.
Overall, the ANW13-2273SLV is an excellent option for the mid-range gamer looking to own a transportable and affordable Alienware machine.
Priced at $959
Intel Core i5-4210U Processor (3M Cache, 1.70 GHz)
8 GB DDR
31000 GB 5400 rpm Hard Drive
13-Inch Screen
NVIDIA GeForce GTX 860M with 2GB
GDDR5
Windows 8.1
Its review score from customers is an average of 81/100 and averages 4.1 stars on Amazon
ASUS K501LX-EB71 15.6-inch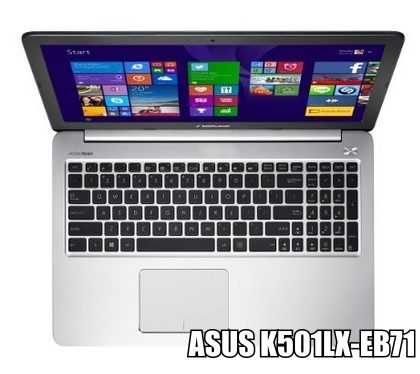 The ASUS K501LX-EB71 is a prevailing and influential laptop. It measures in at just 21.7 cm thick; making it perfect to easily take anywhere your gaming takes you.
ASUS has come up with top of the line cooling techniques to its system so it never gets too hot. To reduce the price, ASUS has used a non-IPS display, which has narrowed viewing angles but has great clarity thanks to Full-HD resolution.
Inside, it offers fifth generation Intel Core i5-5200U processor, 8GB of RAM and 256GB SSD storage. The integrated Intel HD graphics 5500 combined with an NVIDIA GeForce GTX 950M GPU with 2GB of dedicated memory delivers fast graphics performance to run the latest games at medium to high settings.
All in all, the K501LX-EB71 is an affordable and perfect solution if you're looking for a high-performance machine more than capable for the serious gamer.
Priced at $799
15.6-Inch FHD matte screen 1920 x 1080
NVIDIA GTX 950M, support Direct X 11
5th Gen Intel Core i7-5500U
256GB SSD/ 8GB DDR3 RAM
Backlit chiclet keyboard
Premium brushed metal
Its review score from customers is an average of 80/100 and averages 4 stars on Amazon